Born in 1994, on Koh Dach Island, a small island on the Mekong River near Phnom Penh, Sokha grew up in a poor family with little access.
His father earned his money working as a cyclo rider and his mother as a silk weaver which was hardly enough to make their daily living. They worked very hard to enable their son attending a public high school but after his graduation they couldn't afford supporting him any further and thus Sokha was compelled to give up his dream of further studies and to devote himself to the world of work without further qualifications.
Sokha has been very passionate about cooking from his early age and so he applied as a cook helper and worked very hard over the next 3 years, saving all the money he could to continue his studies. During those long working hours, he dreamed of growing his career in the culinary field and turn his passion into a profession.
However, he was in Phnom Penh all on his own and the little money he earned was just not enough to afford a study place.
Until one day, he found out about the Shift360's Naomi Tami Scholarship Program providing young Cambodians with a difficult financial background with the opportunity to study at the Academy of Culinary Arts Cambodia (ACAC). Sokha regained hope and immediately applied. This was his chance.
"I remember how excited and nervous I was when I held the acceptance letter in my hands. And when I walked into the campus on my first day of school, I felt incrediblyhappy and thankful to be given this opportunity, but I also felt overwhelmed seeing all the other students, the teachers with different nationalities and the school facilities. I was afraid of not being able to follow the class in English and not managing to get good grades".
But Sokha has always been a very inquisitive and alert personality and his skills at the ACAC developed extremely quickly. From a shy young individual, he became a selfconfident and outgoing student. He discovered new talents such as fruit carving and he enjoyed being able to exchange ideas with other students and teachers from different backgrounds and nationalities.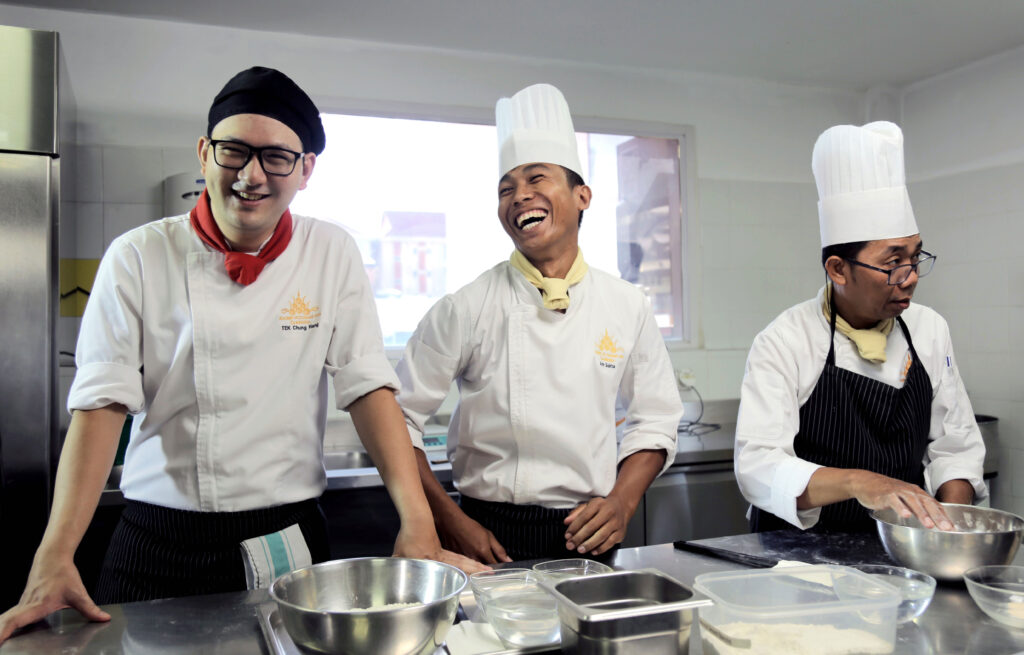 "My time as a student at the ACAC has taught me a lot. Not only did I learn about food safety and hygiene, purchasing, accounting, cooking techniques and so forth, but I also improved my English, and I learned a lot about working attitude such as commitment, time-management and team contribution".
During his studies he successfully completed every semester including his two internships in renowned restaurants in Phnom Penh and upon completion he gained the opportunity for a 1-month internship at the Swiss Hotel Management Academy Lucerne (SHL) for his outstanding performance.
"It feels like it just happened yesterday. The moment I arrived in Switzerland and the time I spent there as an intern at the SHL I will never forget. It was my first time being outside of Cambodia and even if it was for a short period only, it changed me personally and professionally".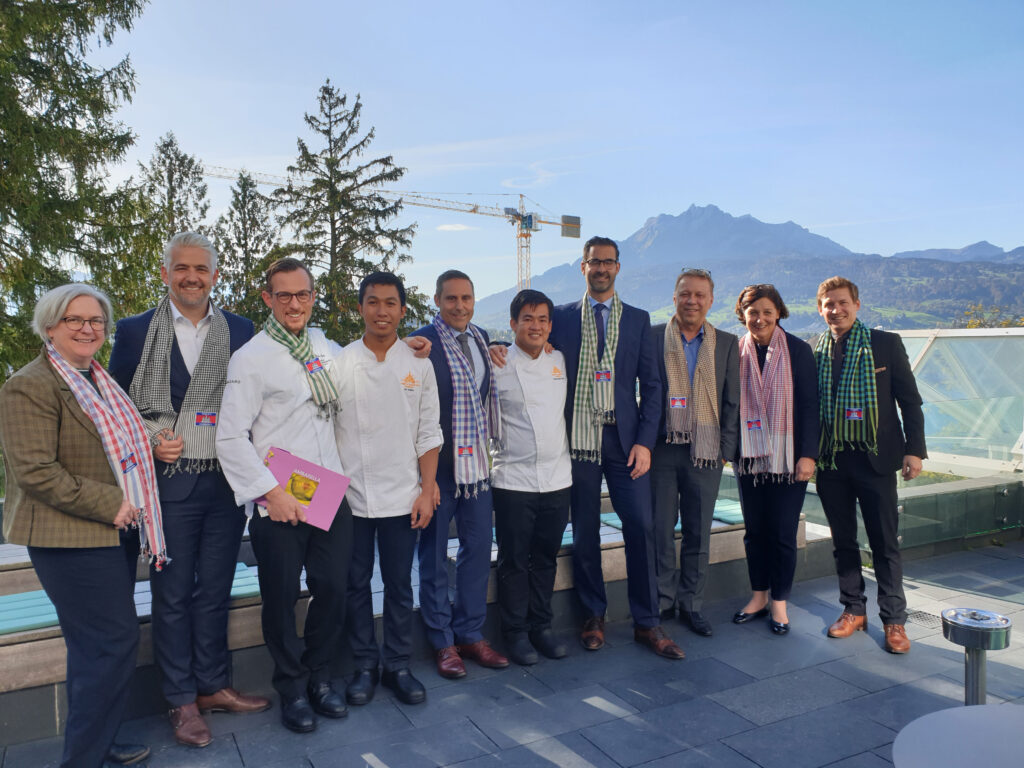 After graduation, Sokha took the position as Culinary Assistant Instructor at the ACAC and with great commitment gained more experience and practice before moving on to start working on his own business idea.
"My business partner and I are currently running a food truck, cooking elevated Khmer cuisine, and of course following all the food safety and hygiene standards which sets us apart from others. We are working long hours, and the current Covid-19 pandemic doesn't make things easier but, in the mornings, I wake up happy because I'm doing what I'm passionate about".
Sokha is now working on further developing and extending his business. His next step is to have an additional food truck and hire another chef. He smiles brightly when he says that he plans to post a job announcement for our ACAC alumni and provide them with a job opportunity. To the question whether he would like to rejoin the ACAC as an instructor in the future his reaction is immediate:
"Oh yes, definitely! I'm very proud to see where I'm standing right now, my dreams became reality, and I would feel honored to give something back and pass on my knowledge and experience to the next generation of young Khmer chefs".
About The Naomi Tami Memorial Scholarship Fund
The Naomi Tami Scholarship Memorial Fund was established by the Tami family to honour the memory of Naomi Laura Tami who passed away on May 7, 2013, at the early age of 23. In keeping with Naomi's love of life and passion, the Naomi Tami Scholarship Memorial Fund provides the opportunity for students who are committed to excellence, love the culinary arts, and who would not otherwise have the opportunity due to financial constraints, to study tuition-paid at the Academy of Culinary Arts Cambodia.
How to give
Your financial gifts to the Naomi Tami Scholarship Memorial Fund enable Shift360 to expand scholarship opportunities for the Academy of Culinary Arts Cambodia and provide more students with financial constraints the chance for a brighter future.
JOIN US:
Naomi Tami Memorial Scholarship Fund: https://www.naomimemorialfund.com/
Shift 360 Foundation: https://shift360.ch/naomi-tami-scholarship/
Academy of Culinary Arts Cambodia (ACAC): https://acac.edu.kh/