Kofalida Man is 22 years old. She was born in Phnom Penh, Cambodia. Right now she is well on her way to realizing her dearest ambition – opening a pastry shop of her own.
Her journey started with her internship and work at Gate Gourmet and Courtyard by Marriott Phnom Penh.
During Expo 2020 Dubai, Kofalida and Kimfong Heng, another Naomi Tami Memorial Scholarship Fund and Academy of Culinary Arts Cambodia (ACAC) graduates, along with Chef Luu Meng represented, prepared, and served Cambodian cuisine for the world to taste.
Now, working as a pastry chef at Jumeirah Hotels and Resorts in Dubai, United Arab Emirates, Kofalida is honing her skills and learning valuable lessons on theory and practice, team building and team work, understanding the hospitality industry and acquiring self-confidence.
Although she always knew what she wanted to do, Kofalida had neither the financial resources nor the skills to push ahead until, with the assistance of the Naomi Tami Memorial Scholarship Fund, she embarked on a diploma course at the Academy of Culinary Arts Cambodia (ACAC). Since it began in 2017, the scholarship fund has enabled 38 young Cambodians to achieve their dream of having successful careers in the hospitality industry.
When she saves enough money, Kofalida will have her own pastry shop with the cooking and business skills she learnt at the ACAC.
While kitchen work is laborious and requires both creativity and physical strength, being of slender build, Kofalida sometimes struggles to lift heavy pots and handle the equipment. "It is a bit hard for me. But working as a professional chef is my favorite job so the pros outweigh the cons because at the end of the day, I am happy with what I have cooked," she reveals.
Although Kofalida understands English, her speaking skills are limited and her international co-workers sometimes find it difficult to understand her accent. She finds the kitchen environment can be dangerous with extreme temperatures and working with knives, mincers and deep fryers. The hours are long and require a lot of patience.
With the financial support Kofalida received from the Naomi Tami Memorial Scholarship Fund, she was able to pay for the tuition and living expenses in Phnom Penh.
In addition to learning how to cook, Kofalida also found out how to run a business – managing a restaurant, calculating the cost of production, negotiating with suppliers and checking quality as well how to present dish.
Working as a professional chef in Dubai is a unique experience for Kofalida because there are people from all over the world in the kitchens and she can explore other cultures and share recipe and stories. She is working with professional chefs in a real life situation that cannot be found in a school.
"Any profession requires hard work; being a professional chef is no exception. It may require more hard work than other jobs because how satisfied the customers are depends on the time and effort you put in," she says. "If you really love what you do, you can ignore obstacles and hardships. You will get great satisfaction from seeing your customers smile and enjoy the food you make."

Kofalida Man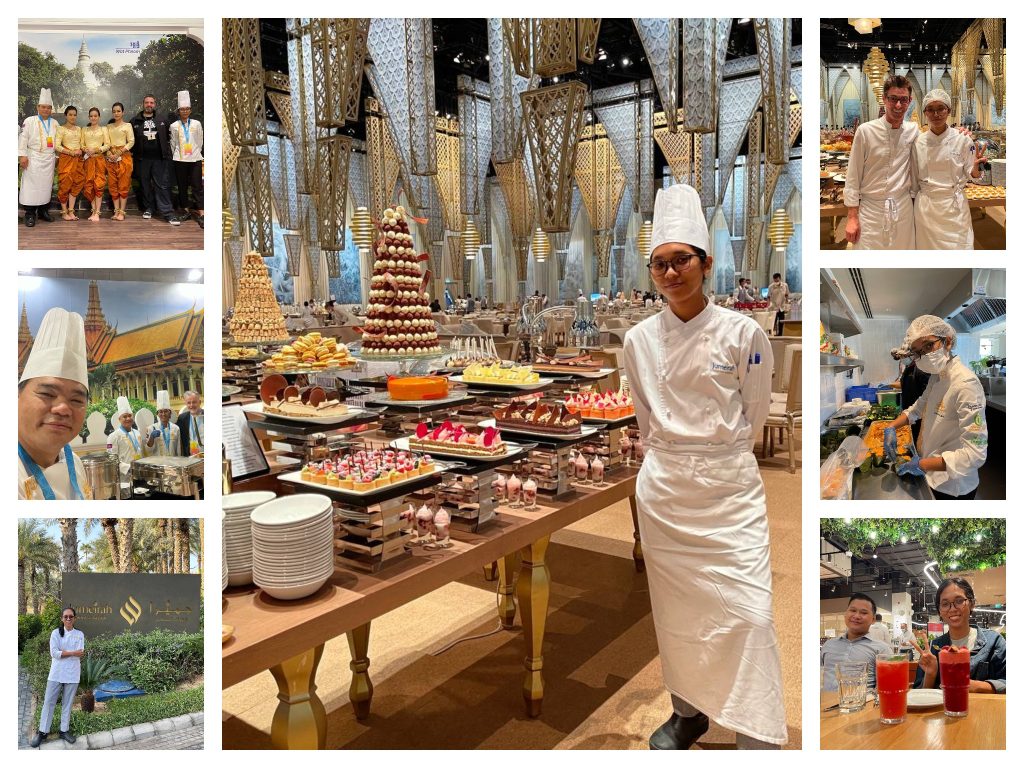 About The Naomi Tami Memorial Scholarship Fund
The Naomi Tami Scholarship Memorial Fund was established by the Tami family to honour the memory of Naomi Laura Tami who passed away on May 7, 2013, at the early age of 23. In keeping with Naomi's love of life and passion, the Naomi Tami Scholarship Memorial Fund provides the opportunity for students who are committed to excellence, love the culinary arts, and who would not otherwise have the opportunity due to financial constraints, to study tuition-paid at the Academy of Culinary Arts Cambodia.
How to give
Your financial gifts to the Naomi Tami Scholarship Memorial Fund enable Shift360 to expand scholarship opportunities for the Academy of Culinary Arts Cambodia and provide more students with financial constraints the chance for a brighter future.
JOIN US:
Naomi Tami Memorial Scholarship Fund: https://www.naomimemorialfund.com/
Shift 360 Foundation: https://shift360.ch/naomi-tami-scholarship/
Academy of Culinary Arts Cambodia (ACAC): https://acac.edu.kh/